MD, CONSULTANT DERMATOLOGIST, GENERAL HEALTH ADVISOR, MEDICAL DIRECTOR
Dr. Ali Singel is a highly respected dermatology consultant with over 30 years of experience. He currently serves as the Medical Director at Altaderma Clinic and is a highly qualified and board-certified medical doctor. Dr. Singel obtained his medical degree from the Royal College of Surgeons & Physicians in Ireland and underwent specialized training in dermatology, laser, and phototherapy. He has collaborated with renowned experts in advanced skin disease treatment and holds multiple post-graduate degrees from the UK, including a Fellowship from Harvard Medical School. Dr. Singel has received numerous medical awards for his contributions and actively engages as a lecturer, trainer, and researcher in the field of dermatology and laser procedures. Additionally, he serves as the General Health Advisor of the Dubai Police.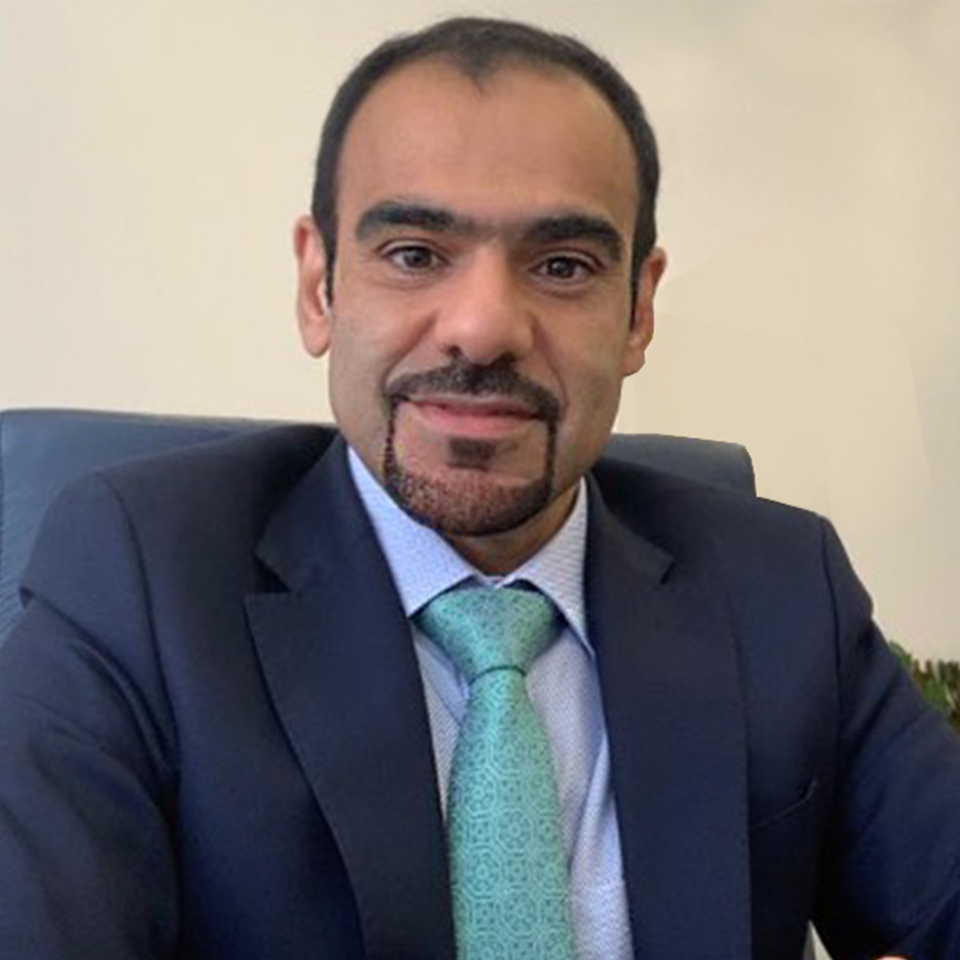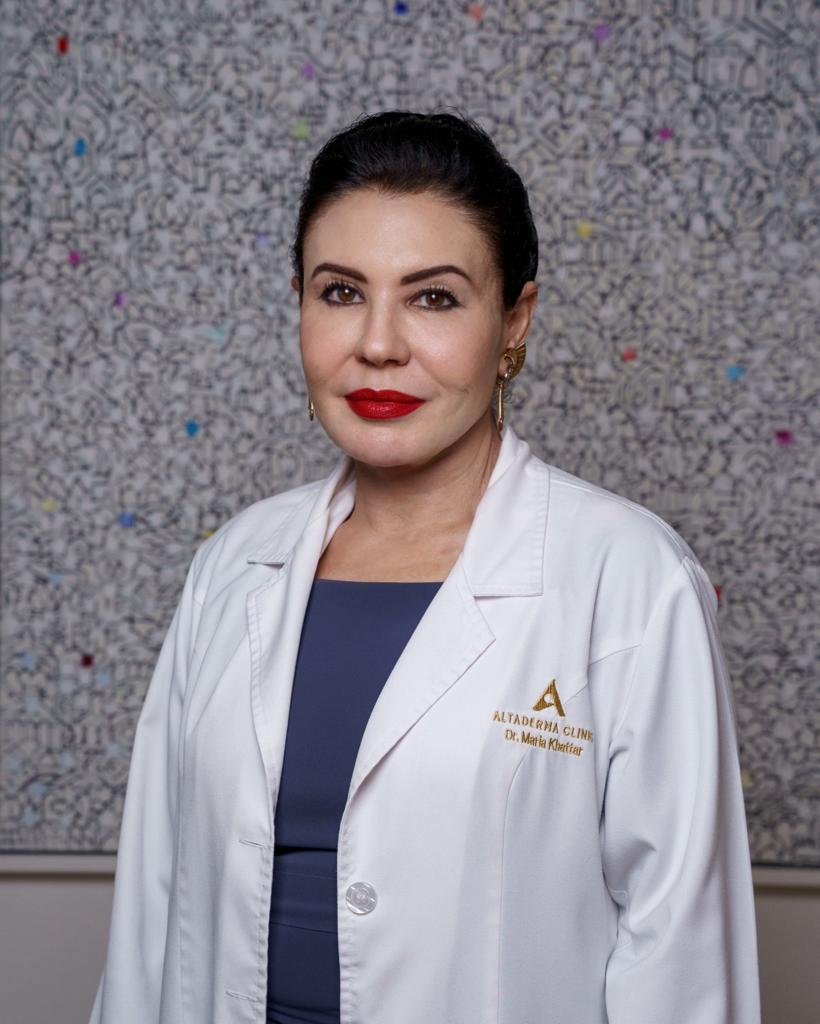 MD, PHD, M.Sc , CLINICAL DERMATOLOGY,
A4M DUBAI DIRECTOR
Dr. Maria Angelo Khattar, is the founder of Altaderma Clinic & Training Center and is the International Director of the Aesthetics Fellowship at the American Academy of Anti-Aging Medicine (A4M) in the US. With an extensive background in medical aesthetics and academia, she has held positions as an Associate Professor at Kuwait University's Faculty of Medicine for 13 years. Dr. Khattar is recognized as a Key Opinion Leader (KOL) and much sought-after certified trainer for prominent injectable and laser companies. She has published over 45 scientific papers, delivered lectures worldwide, and is a member of several leading professional organizations, including ASLMS, DASIL, ESLD, ESCAD, and RSM Fellowship.
MD, DERMATOLOGIST, APTOS THREAD TRAINER, A4M DUBAI TRAINER
Dr. Majd Al Zoughbi, is a board-certified dermatologist and faculty member at the American Academy of Anti-Aging Medicine (A4MDubai) Aesthetic Medicine Program. With extensive experience and specialization in dermatology, she has served as Head of the Aesthetic Department and Medical Director at prestigious medical clinics in Dubai. Dr. Al Zoughbi is an international trainer for various aesthetic procedures, including Aptos threads. She is dedicated to providing personalized guidance and accurate diagnoses for optimal results, and she also mentors certified doctors in skin conditions and anti-aging practices through A4MDubai.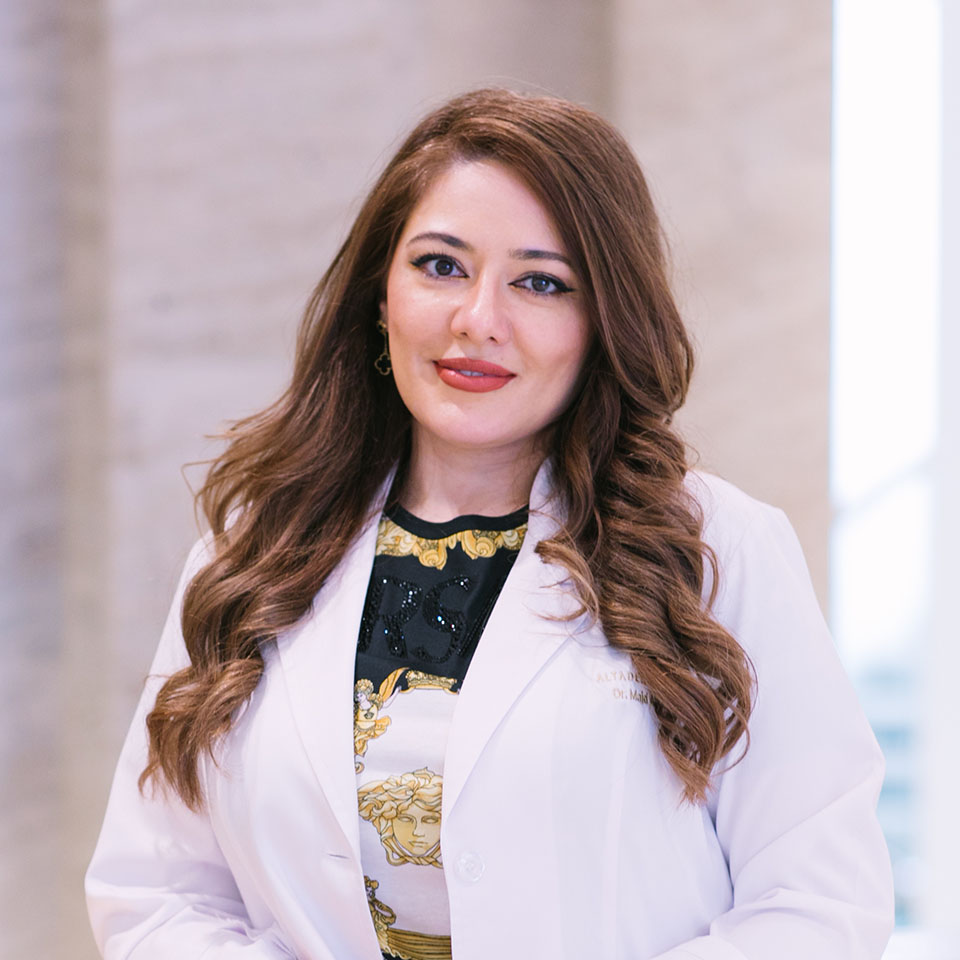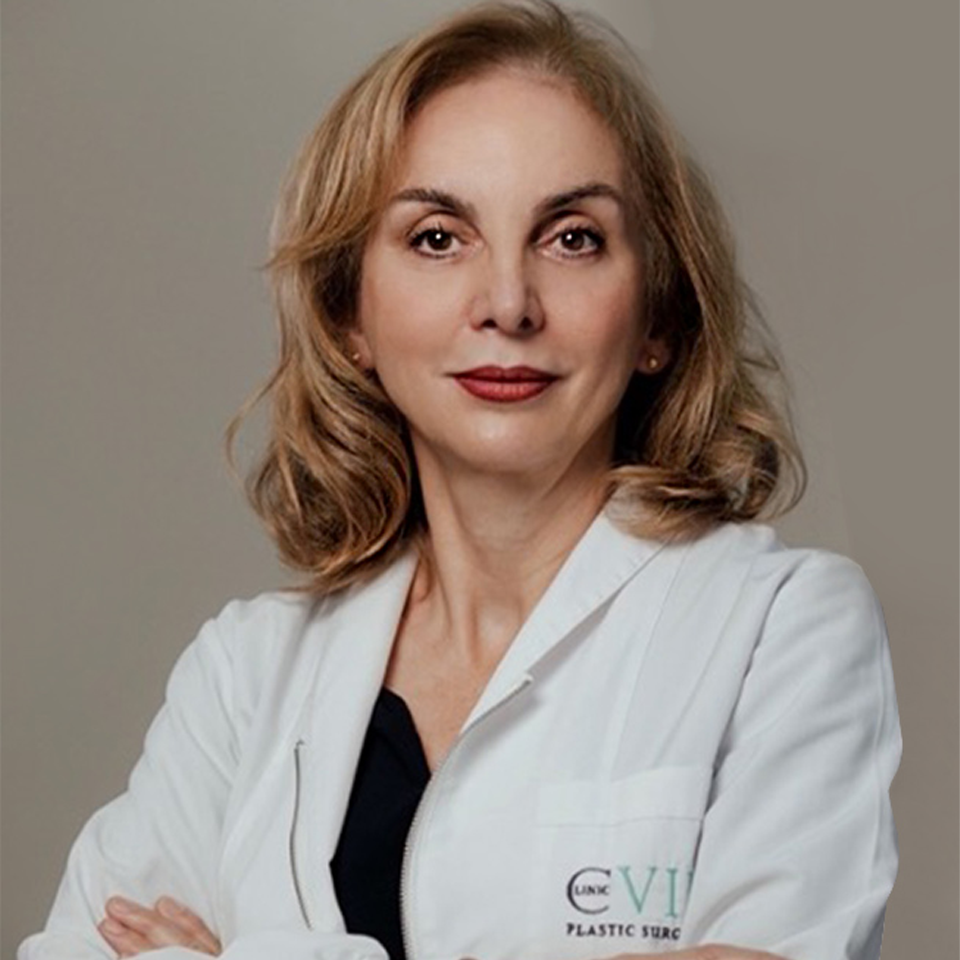 Dr. Georgia Vadarli. is a renowned Plastic Surgeon with over 25 years of experience in Cosmetic Surgery. She is board-certified in the UK and Dubai and received her degree from the Aristotle University of Thessaloniki in Greece. Dr. Vadarli specializes in breast surgery, Vaser liposuction, abdominoplasty, blepharoplasty, rhinoplasty, and facelifts. With a focus on delivering natural results, she combines the latest plastic surgery techniques with innovative aesthetic technology. Dr. Vadarli is known for her technical expertise, as well as her understanding of patient psychology and the importance of personalized care. She is a member of the International Teaching Faculty at the American Academy of Anti-Aging Medicine Dubai (A4M), further demonstrating her commitment to advancing the field.