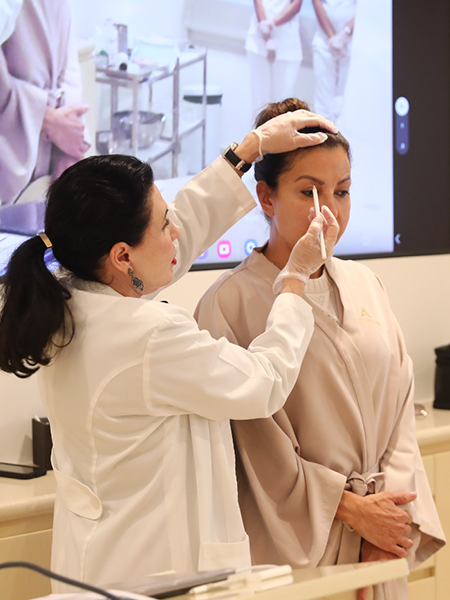 Advanced Injectables Certification
This essential certification course for fillers, toxins and PRP is designed to provide physicians with an intensive and clinical update in the key procedures that are part of aesthetic injectables sub-specialty in aesthetic medicine. Approved by the Dubai Health Authority, and accredited by the A4M, <!–more–> this represents the latest professional & academic credential that physicians planning to integrate or already practicing these procedures must add to their profile.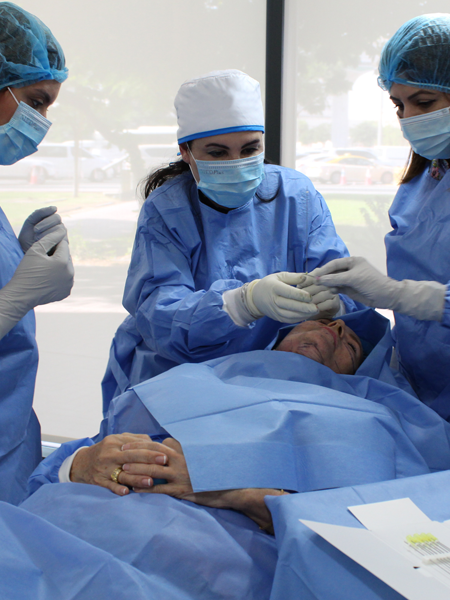 Aesthetic Anti-Aging
Fellowship
The Aesthetic Anti-Aging Fellowship was created to establish best practice standards and clinical excellence in Aesthetic Medicine. The Fellowship provides a post-graduate venue for the development of both expert knowledge and procedural skills in aesthetic procedures: setting our Fellows apart in their abilities to offer best clinical outcomes to their respective patients.
| Month | Course | Course Details |
| --- | --- | --- |
| September | Advanced Injectables | Click Here |
| November | Aesthetic Anti Aging Fellowship | Click Here |
Frequently Asked Questions
"Highly recommended to take the A4M certification at this well-established clinic. From the clinic cleaner to the receptionist, coordinators, and the lovely director, Dr. Maria, all the staff members are professional and friendly. The clinic offers great expertise and provides excellent hands-on exposure compared to other courses. Thank you, AltaDerma team and Dr. Maria, for your great work. I look forward to seeing you again soon."
"One of the most reputable aesthetic courses in the Middle East, Dr. Maria Khattar is a highly qualified trainer and one of a kind. She imparts all her knowledge and techniques to her students and continues to guide them along their aesthetic career."
Learning aesthetics from Dr. Maria was like a dream come true. She is my mentor. After completing this course, I started Zahra's Health Clinic of Aesthetics. I dedicate this journey in aesthetics to her. She is the best instructor one could ever ask for, and I feel truly blessed. I can't wait to take Module 4B on advanced injectables.
"A life-changing course... There was great support from the trainer even after finishing the course. Dr. Maria is a role model for aesthetic trainers... highly recommended."
"Seven years ago, this program set me on track for my current career. I received great guidance and superb mentorship. All thanks to Dr. Maria and her leadership in health education, we learned valuable skills and safe practices. The course exceeded my expectations."